Sonshine Arwen of the Ring
"Arwen"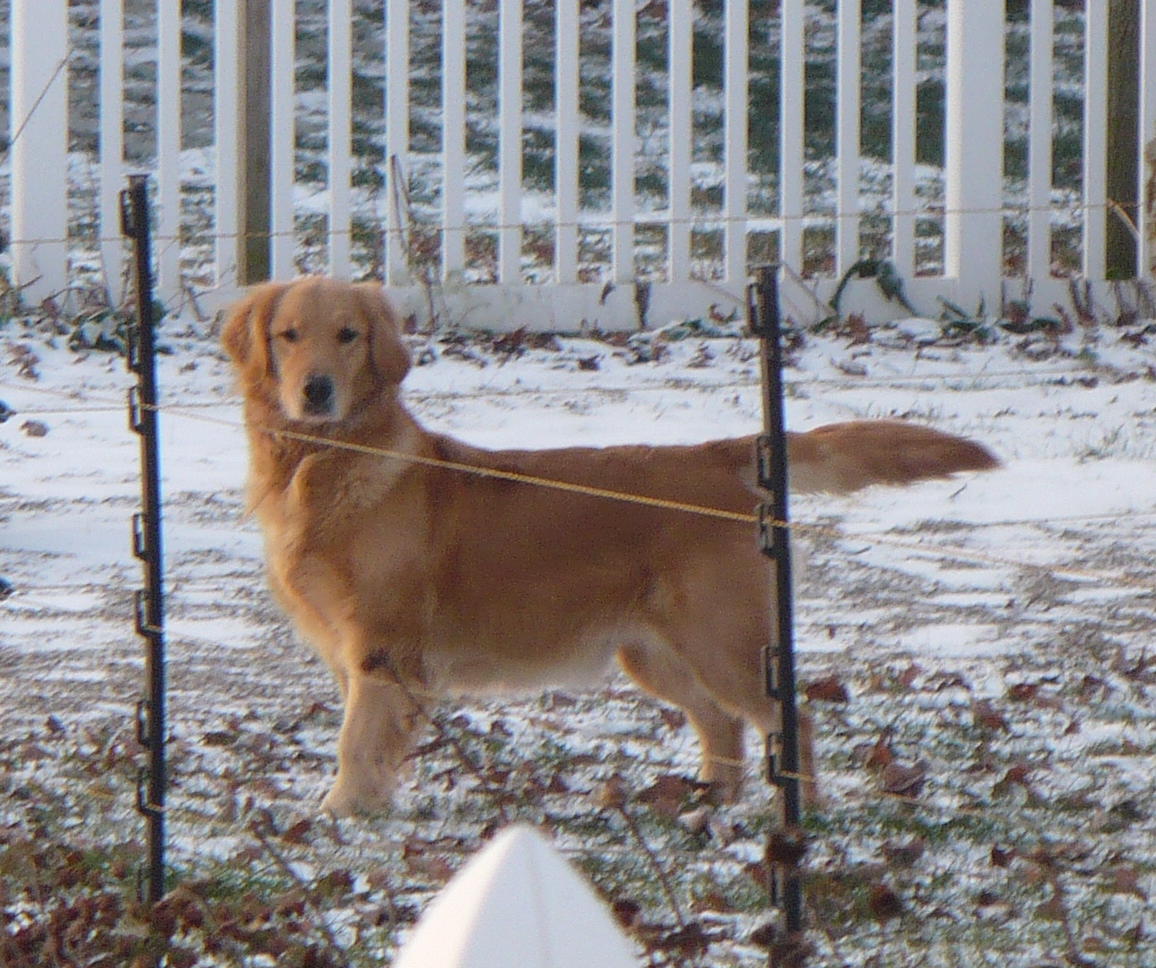 This is Arwen. True to the Golden nature, she is a very self confident, intelligent, loving and playful dog. She has a very good nose and loves to play fetch! While she enjoys playing ball outdoors or just hanging out with me as I garden, upon entering the house she desires to be there with me to please and to cuddle. She is an ideal companion for kids and adults alike. Her famous sire is certified as a working Police K-9 specializing in Human Remains Detection, Narcotics and Mantrailing! He also won the 2009 AKC Award for Canine Excellence in Law Enforcement. Arwen measures 20.5 inches at the shoulder and has a beautiful, feminine build.
Because Arwen turned five years old, we allowed her one last litter before retiring her. (We like to retire our girls early enough to enjoy many "retirement" years with their new families.) She is now in the hearts and arms of a very loving family who could not wait to bring her into their home! We will miss her always, but we are at peace knowing that she is with a such a wonderful family. Her spirit and beauty will live on in her puppies and in our hearts.
VIEW ARWEN'S PEDIGREE AND HEALTH CLEARANCES HERE:
http://k9data.com/pedigree.asp?ID=314371