Clitheroe Gateway to Sonshine

"Rocky"
____________________________________________________________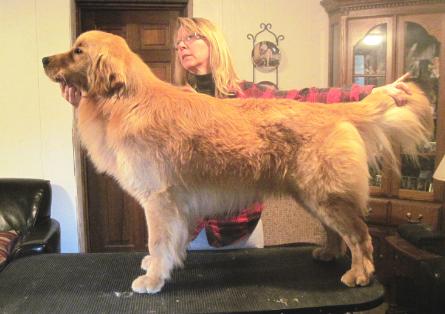 Rocky has been a blessing to me in all ways. He not only has the looks that I have been searching for, but the personality as well. He is the perfect gentleman to all people and dogs that he has met and is a big 'ol mellow teddy bear. He is content to lay beside me , but also loves it when I cuddle with him. When I take him out to the yard to play ball, he usually runs to his leash that I hang over the fence. From there, he takes it down with his mouth and either stands by the gate or runs to me with it. I know he's telling me that he'd rather go for a walk than play ball (since going for a walk is his favorite thing). Needless to say, he usually gets his way because he's so adorable!
To view his preliminary clearances, please contact me, and I will gladly email them to you. I am very pleased, for they were rated as "good"!
VIEW ROCKY'S PEDIGREE AND HEALTH CLEARANCES HERE: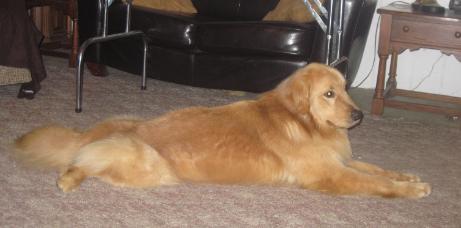 This is Rocky's typical laid back pose. Yes, life is good!