Merrygold Just A Travellin Man CGC TDI
"Traveller"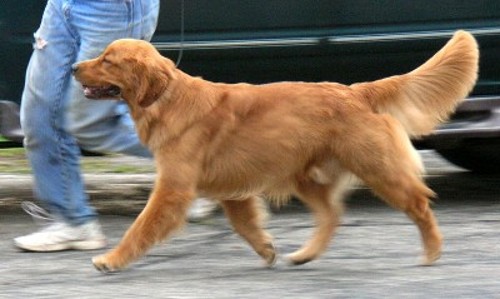 Traveller is not my dog; however, we have used him for several of our litters and love the way he passes down all his wonderful traits to his puppies. Both of Traveller's parents are champion show dogs.

According to Traveller's owner Kathy, "He is gentle and affectionate, becoming a working certified therapy dog at the age of 13 months. Traveller thinks everything is fun and his huge smile is never far away. No matter what the task: therapy work, tracking, showing or hanging out it is an honor to have him as my partner."
VIEW TRAVELLER'S PEDIGREE AND HEALTH CLEARANCES HERE: